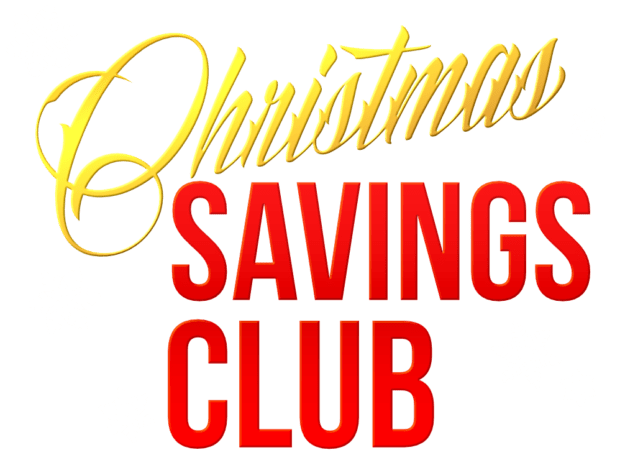 The Christmas Savings Club is now closed for new sign-ups.
Existing Members Can Top-Up Here
By joining Christmas Savings Club, you agree to, and acknowledge that you have read and understand, our *Terms & Conditions.
Double Value Gift Cards are Back
Spend at least €100 on a gift card and we will double the value!
€100 = €200 • €200 = €400 • €1,000,000 = €2,000,000
You get the idea!
The Gift That Lasts a Lifetime
Purchase Your Gift Card online, In-Store or Over the Phone
The original home of the Double Voucher for Christmas. The home of great tattoos!
Loud Industries Ltd. Christmas Savings Terms & Conditions for Loud Ink
By purchasing a gift voucher, you agree to all following terms & conditions:
Vouchers can be used for tattoo, piercing and laser services only. If used for any other products the voucher will only be redeemable to the original cash value paid. Example products: Aftercare/Jewellery/Art/Merchandise
Vouchers are for one person only, They can use it as many times as needed to receive services but cannot transfer any part of the value to another client unless it is the whole value of the voucher and is done in Loud Ink with management's permission.
Voucher cannot be redeemed for cash at any time after purchase and has no cash value.
Valid from January 1st 2023. Original value will then be valid for a further 4 years and 7 months 

until Jan 1st  2027.

Appointments cannot be booked with double vouchers until January 2023.

If voucher doesn't cover the full value of tattoo being booked, a deposit will be required to make an appointment.

Double value and bonus value is valid until May 31st 2023 after which double value and bonus value vouchers will only be valued at the original voucher amount paid.
The person who uses this voucher must be over 18 years of age for tattoo or laser and meet the age requirement for whatever piercing it may be they wish to receive, no exceptions. It is up to the customer to ensure they meet the age limitations before purchase as there will be no refund in this case, however we can reissue the voucher to someone else you see fit.
Cannot be used in conjunction with any other special offers.
In order to qualify for a double voucher from the savings plan, you must save at least €20 per week 

until December 16th.

This means at least €20 every week, not an average of €20 a week, you will not qualify if you pay a lump sum to meet the balance at the end. You will only be issued a voucher for the amount saved and not a double voucher. 

At any stage you can add more in any week, €20 is just the minimum. You can save any amount each week as long as it is minimum €20 each week with no weeks missed.

To get the bonus amount you must have met all criteria.

Weekly savings must be made by midnight of each Friday every week up to Christmas from September 2nd, meaning first payment must be made by this deadline to be in the club and every Friday after until the week before Christmas Friday December 16th.

The total weeks to save is 16.

Payments can be made in store with cash or card, over the phone with card or online in our web store at www.loudinktattoo.com
ADD FUNDS TO YOUR CHRISTMAS SAVINGS CLUB ACCOUNT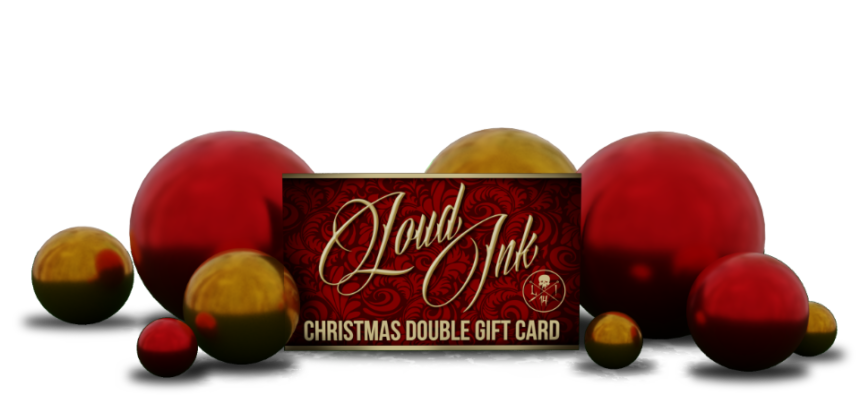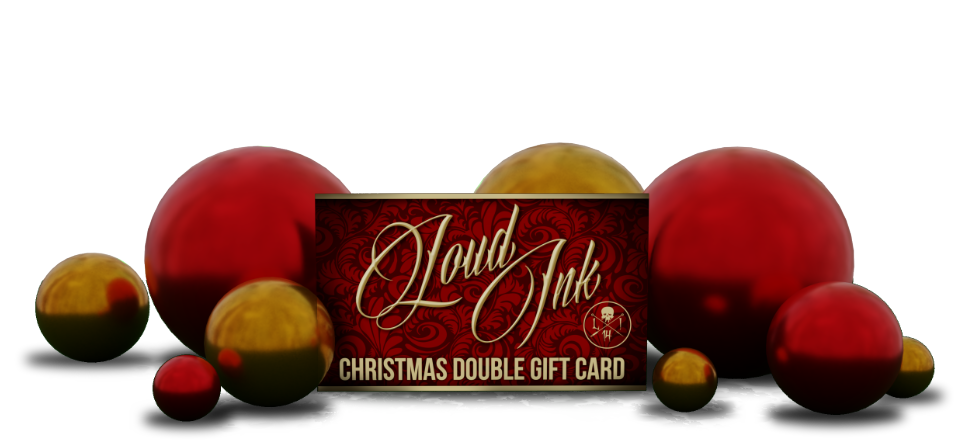 Simply Like, Share and Tag Three Friends for A Chance To Win a €100 Gift Card